Introduction to Artech systems
The Artech company introduces itself as an experienced partner, able to supply advanced technologies, and flexible offers and solutions.
Artech owns and directly produces its main systems and components, hardware, firmware and software: on demand these system can be modified and/or customized.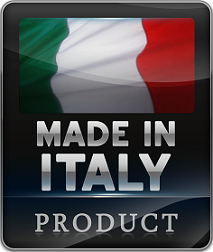 Artech is proud to offer systems fully "made in Italy": design, research, analysis, survey, production, programming, assembly, customizations, quality controls, etc., are fully accomplished by italian designers, engineers and specialists.
Artech profits of more than 25-years experienced team. Just two examples: from the 1980's the founder members attend to industrial data collection systems; the sole Autopro software package embodies at this moment more than 30 years of job.
1997 CARTA System
Artech holds a patent released in 1997 from the Italian Industry Department in the electronic payment (CARTA system);
2004 Smau Industrial Design
It awarded in 2004 a selection to "Smau Industrial Design"; if obtained several acknowledgments as the sole Italian industry who was innovating and applying important new technologies to the industrial data collection field, with the new ARGO terminal.
2005 New RFID technology
From 2005 it's refining and improving high-speed 13,56 Mhz RFID technologies to read and write badges and intelligent labels, studying new perspectives and applications in access controls, security, attendances, goods and people tracking, origin certifications, anti falsifications, automatic identifications, monetics.

2011-2015 1st prize Innovation Award
In 2011, 2012, 2013, 2014 and 2015 ARTECH has won one 1st prize and 6 awards among 500 Italian enterprises selected by Milan Polytechnic University, for innovations in Logistic and Supply Chain, and has been selected as finalist among the best 10 italian enterprises of ICT National Award, during the SMAU Fair in Milan. For the next future, further important wireless and long-range RFID news and products are to be released in the manufacturing control and shop floor systems.
The costs are placed at middle level, and should result very competitive compared to quality. You should thus notice an emerging costs/benefits ratio extremely positive.